Overview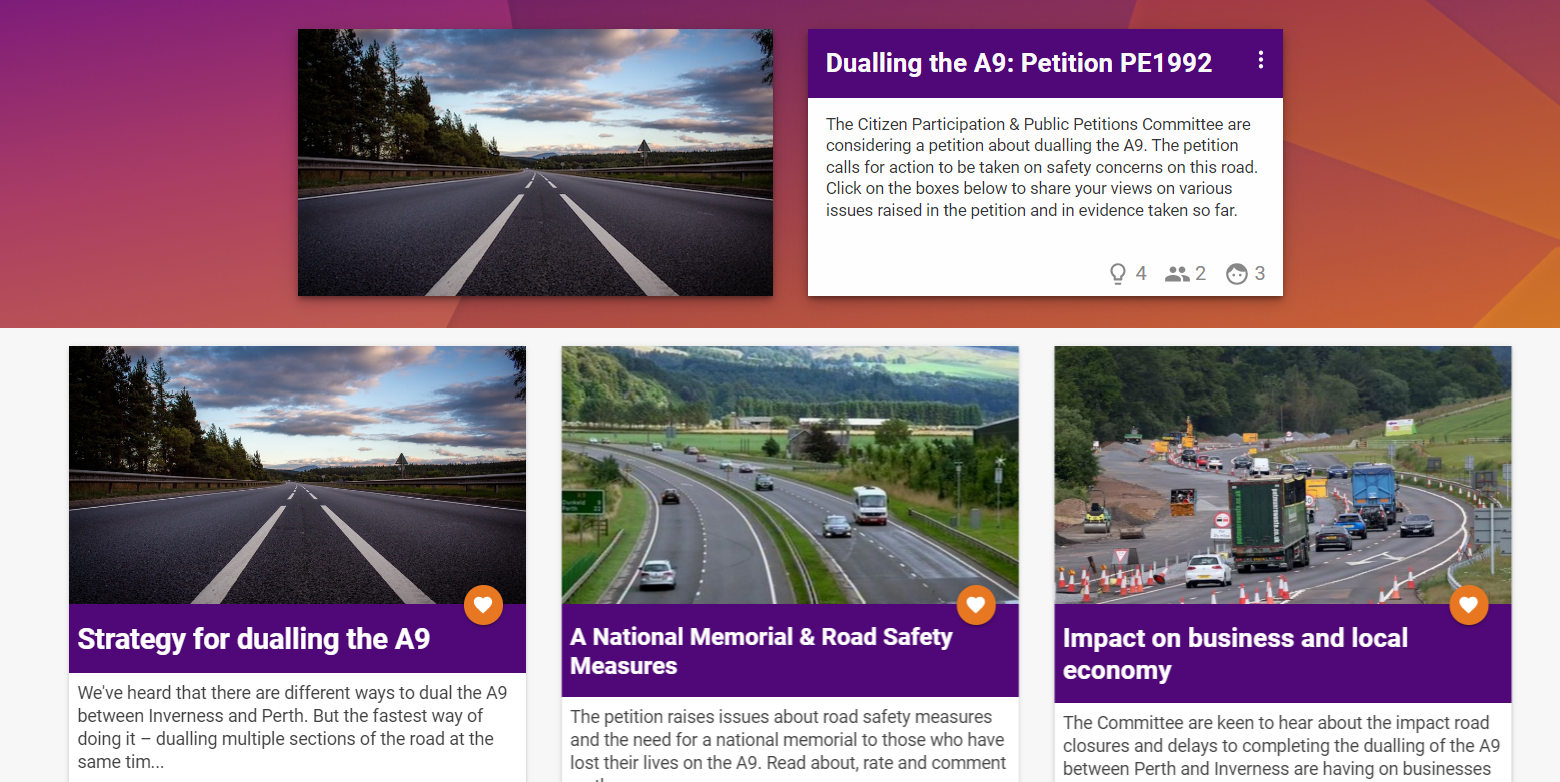 The Citizen Participation and Public Petitions Committee has launched a new consultation which looks at the commitment to dual the A9 and address the on-going safety concerns on the road.
This consultation follows a petition submitted by road safety campaigner Laura Hansler, which urges the Scottish Government to fulfil its 2011 promise to fully dual the A9, improve road safety and consider the creation of a national memorial to those who have tragically lost their lives on the road.
MSPs on the Scottish Parliament's Citizen Participation and Public Petitions Committee are looking at the details of the petition, and want to know what people think about issues related to the dualling of the A9.
On our engagement website you can get involved in the discussion for this petition by:
Sharing your views will help MSPs understand the key issues surrounding the petition:
we will analyse how people have rated ideas
we will produce a summary of the feedback that we receive
MSPs will use the feedback to inform their consideration of the petition
The site opened for submissions on 9th August and will close for new submissions from 15th September 2023.