Overview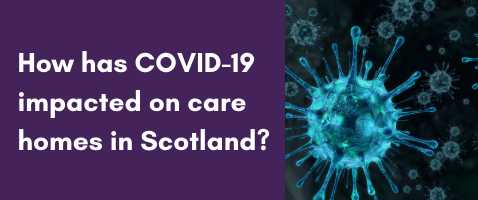 The Scottish Parliament's Health and Sport Committee is looking into how COVID-19 has impacted on care homes.
The purpose of the survey is to understand to what extent care staff, families and residents feel that care homes have contained and prevented cases of COVID-19 and to what extent residents have been protected from infection.
The experiences you share will support the Committee to question the Cabinet Secretary for Health and Sport at a Committee meeting on Tuesday 2nd June 2020.
The Committee is not able to take up individual issues raised in this inquiry, but if you would like support or advice you can contact your Constituency, or Regional MSPs.
Has the care setting you are responding about had any suspected or confirmed cases of COVID-19?
 
What measures have been put in place to protect residents?
 
How confident are you in the measures being taken to protect residents?
 
How confident are you in the measures being taken to protect staff?
 
Is there anything you would like to say about how your care setting has prepared for and managed the care of residents during the pandemic? (Maximum 200 words)
How to submit your views
The call for views will close on Wednesday 20 May 2020.
If you need advice, please contact the Clerks on the email address:  HealthandSport@parliament.scot
Before making a submission, please read our privacy notice about submitting your views to a Committee. This tells you about how we process your personal data.  If you are under 12 years of age, please read this privacy notice.
We welcome written views in English, Gaelic, Scots or any other language. 
HealthandSport@parliament.scot